We are contributing the better medical service and culture,
More than just product.
REGENERATIVE MEDICINE CORP. N-FINDERS
N-Finders, which started as corporation company since 2012, is a young company emerging as a core company in the regenerative medicine market with the motif of professionals in each field and regenerative medicine theory.
We launched the regenerative medicine "RE:" brand under the motto of "Regeneration," and our main products RE: PDO Thread, ETHOSOMEPTT, N-DERM, and SONO-Finder are the world's first technologically developed and patented products.  Based on scientific evidence through clinical trials, we are expanding the scope of our products use to areas such as hair loss, obesity, and pain treatment as well as skin beauty.
In addition, by establishment of our own R&D center and through more bold and continuous facility investment, N-Finders is growing as a company that is proactive in responding to constant environmental changes, and a leader in regenerative medicine, not only domestically but also abroad.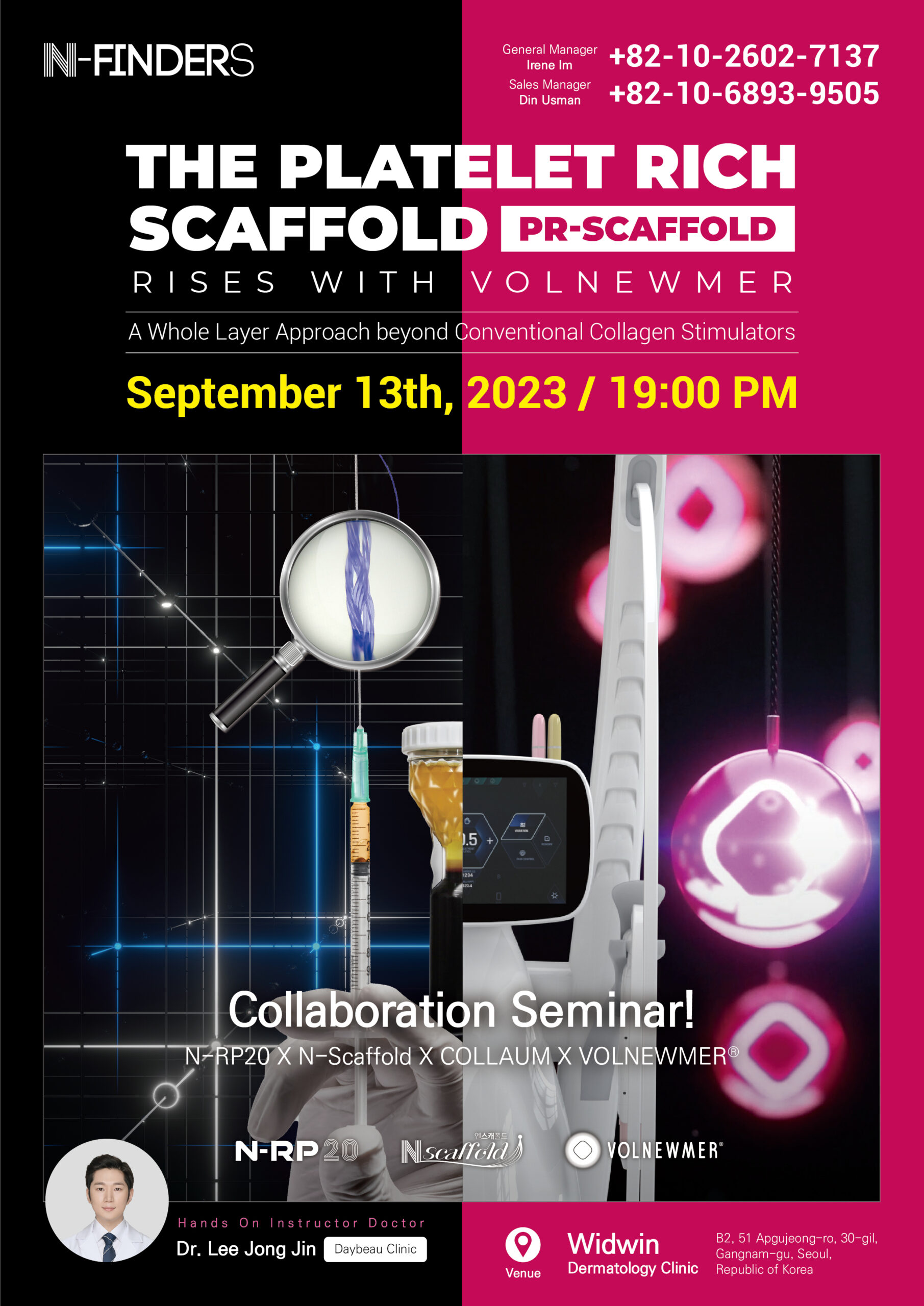 THE PLATELET RICH SCAFFOLD RISES WITH VOLNEWMER  A Whole Layer...
Read More